Move to Aachen - Moving company HMP
Professional, fast and affordable - trust in experience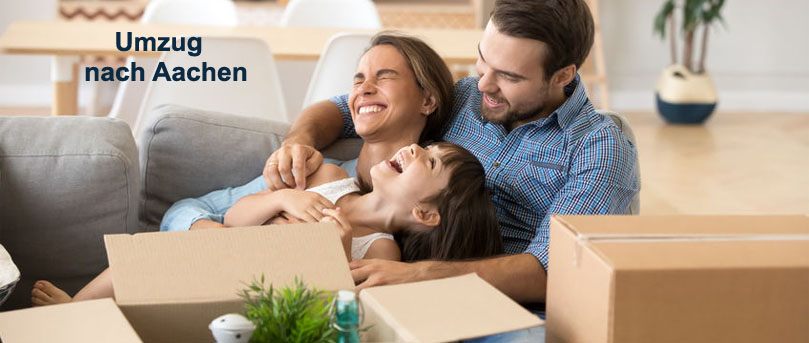 Trust our service
You would like to move to Aachen or move from Aachen to amove to another German city?

Then you should contact our experienced team for near-and long-distance moves. The team of HMP offers you all importantservices of a modern forwarding agency and also takes care of importantDetails that need to be taken into account when making such a move.

At the beginning of every move we provide you with ourchecklist, so that we can work with you to find all the importantbe able to discuss points. For your furniture transport from and to Aachen, we havewe have a large fleet of vehicles that covers every size.

As a modernmoving company we can also supply all the important cardboard boxes for aprovide a smooth move.
Other services
For removals to and from Aachen we can also apply for an appropriate no stopping zone at the start and end of the journey so that there is enough space for a removal van and the subsequent furniture transport on the day of the removal.

In addition to the official application, we will also take care of setting up the signs, if necessary.

Our specialist advisers will be happy to answer all important questions at first hand in a personal meeting. Simply use our contact options for this purpose.

Contact:
Just give us a call or write to us.

Use our forms (buttons on the right)

or Give us a call:

(040) 3006 2222

Furniture transport to Aachen
Furniture transports
Family Removals
Seniors move
Employee relocations
National removals
Moving material
Tips & tricks
In addition to private and company moves, we also offer senior citizen moves, additional loads, kitchen transports and transports in the area of new furniture logistics, which we carry out quickly and at a reasonable price especially for the needs of our customers.

Move professionally with the moving company HMP Hamburg!

Our trained staff will be happy to advise you in detail in a personal meeting or by e-mail.