H
M

P-Umzüge - Removal, Transport & Storage
Your company for removals, transports and storage
Service: free inspection, removal offer, HVZ and advice.
Rely on the experience and expertise of HMP Umzüge - Hamburg moving company. The modern moving company implements your relocation safely, quickly and cheaply (at a fair price). Our services include, in addition to the move, professional storage, no-stopping zones, delivery of moving materials and a lot of advice.

Latest News: Update 29.08.2023

Moving made easy with the removal company HMP
Viewing (contactless) via smartphone / mobile phone!
This is how simple the contactless removal survey works:

1. Book an appointment via the button "contactless removal inspection".

2. You will receive an appointment confirmation with a link for the viewing.


3. Click on the link shortly before the viewing and your online viewing will start.
­


Appointment contactless removal inspection
National and international removals
Moving company and moving company from Hamburg
HMP removals Hamburg is a worldwide moving company based in Hamburg. Our services for private and business customers cover a broad spectrum.

Take a look at the reviews of us in various portals. Good work is also well evaluated!

No matter whether you are planning a local move near Hamburg, a long-distance move to another city, a company move or a foreign or overseas moving.

Move safely, cheaply and save time. Ask for your personal offer (for example for moving Hamburg) and convince yourself of our services!


Order a no-parking zone in Hamburg online now!
Short distances = less effort (cheap parking for vans)
With us, you can easily order a stopping zone for Hamburg using our HVZ form.You will receive a standard holding zone incl. official permit and 2 signs at a fixed price. If you need several HVZs or one on both sides, please send us an enquiry.

We will take care of everything from applying for the no-stopping zone to putting up the no-stopping signs. Of course, these will also be collected again after the removal date.

On request, we also realise a HVZ in Hamburg for other locations.

Your removal team will be happy about the short distances and you will save a lot of time!
Moving and transporting furniture
HMP Furniture Removal in Hamburg
It is usually complete removals that have to be moved. We also move heavy or unwieldy individual items (cupboard, table, bed, safe etc.) from A to B on request. We also offer clearing out and storage in Hamburg. Compare several offers and pay attention to the details.Contact us for this and you will receive a free offer.
Moving during Corona - Health is important to us!
Latest News: Update 29/08/2023 Coronavirus Disease (COVID-19)
We are still there for you! Your HMP Removals team from Hamburg is now even more digialer.
Even though the latest restrictions have been lifted, we still pay attention to the advice and health of our employees and customers.
The Conora virus is now a global problem. Everyone is asked to respond to the current situation. We work with the greatest care. Please feel free to contact us for further information.
Customers: We can also arrange to inspect a relocation if desired. However, we recommend that you inquire by form, with the moving goods list or with other media solutions offered by us. NEW: Now with
moving calculator
During visits and processions, we wear masks if requested to prevent the further spread of the virus.
NEW: Contactless virtual removal inspection - talk to your removal consultant at HMP Removals.
Logistics: Within Germany, all removals and transports can be carried out smoothly. For international removals and international transports please contact us so that we can plan and organize based on the current situation and information.
Long distance moves are still possible.
At present, moves to Switzerland or Scandinavia are also running optimally. Problems could arise with destinations in Italy or Spain. For further information please contact your HMP moving consultant.
Employees: The health of our employees is very important to us. Therefore we constantly educate our employees and try to implement all current regulations. So far, everyone is in the best of health and we hope that this will remain so.
We have an infection control officer!
The vaccinations in our team are also progressing quickly. Tests are often used in addition to be prepared against current mutantan (omnikrom).Of course, 3G and 2G also apply to us.
We implement current ordinances in a professional manner.
We take into account all current orders in Germany and Hamburg and the EU.Removals, furniture transports and clear-outs continue to be carried out. Your removal company HMP observes current regulations.
You can find more information here:
Move during Corona
In this sense: Stay healthy!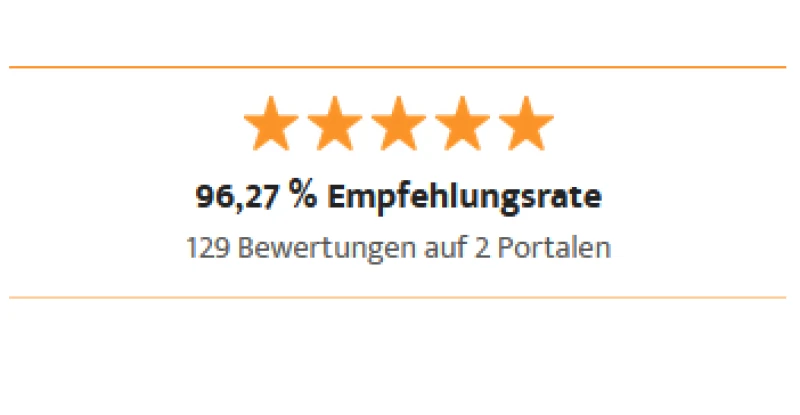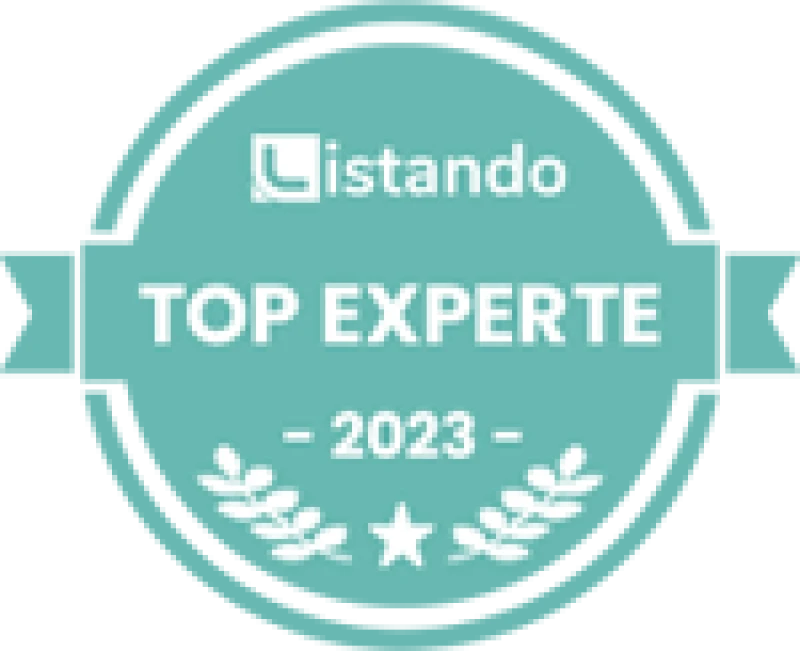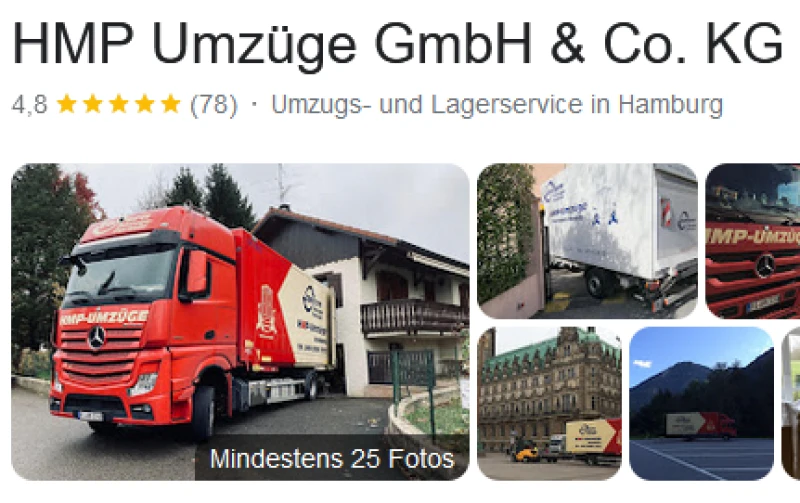 We at HMP stand for reliability, quality and fair prices.
Removal costs - transparency in prices and comprehensive service
Anyone who wants to move to or from Hamburg should rely on a removal company with values and qualities. We also stand for transparent costs and fair prices.

As a rule, customers obtain 2-3 offers and compare them. It is important to state the same complete requirements in each case. Our removal professionals will be happy to advise you. Also compare what customers have to say about the respective removal company or provider. Solid preliminary work saves time, nerves and ultimately money. If the company's service matches your requirements, you will easily find the right company.

Also compare the scope of the providers' offers. Often they differ in the services they offer. The price for a removal in Hamburg, for example, is made up of the distance (transport route) and the quantity of the removal goods. Other components are, for example, an HVZ, an external lift or packing service.
Relocation costs
HMP from Hamburg works in a customer-oriented manner and offers a wide range of services.
These include packing services, furniture and kitchen assembly, flat clearance and clearing out, waste disposal and storage.Evaluations of these services and further information are available on request.

Is your desired service not yet included? Contact your freight forwarder from Hamburg.We will work out a personal offer for you. Our customers benefit from favourable offers and find their removal company from Hamburg.

You determine the service level of our customer orientation.This makes moving in Hamburg, Germany and the world fun!
The perfect move to and from Hamburg with the removal company HMP Umzüge!