Furniture transport reliably implemented
Professional transport of your furniture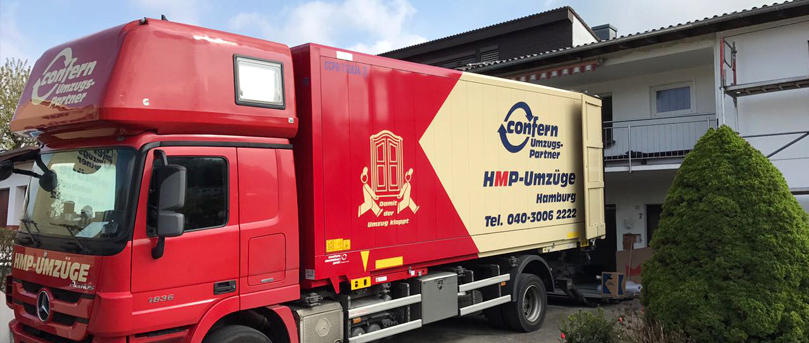 Service furniture transports
If you are planning a move or have bought a piece of furniture and now need to organize the transport, then we can create an individual offer for your furniture transport.

For this we need the exact details of each piece of furniture.

We can respond individually to your wishes, so that even precious antiques without prejudice reach your home.

Depending on the value of the individual pieces of furniture, we can also offer you a transport insurance.

If required, our trained specialist staff will reliably help you with the assembly of the piece of furniture and, if necessary, with the installation of lighting systems or similar things.

We take care before loading that a proper packaging is present so that no damage can occur during transport.


Furniture transport services
Professional packaging to protect your furniture
Smooth loading and unloading (HVZ, external lift, packaging, etc.)
Trained staff (packer, furniture carrier
Professional transport of your valuable moving goods
Transport insurance for your furniture
Professional disassembly and reassembly of the furniture
Furniture transport reliably implemented with HMP
All our furniture transports can also be carried out abroad, whereby we also take care of the import documents and customs regulations for transports in non-EU countries.

Due to our extensive vehicle fleet, we also have the opportunity to realize the most difficult furniture transports and to transport the furniture directly to the intended location.

On request, we can also perform the installation for you or temporarily store the purchased piece of furniture.


Furniture transport at a fair price!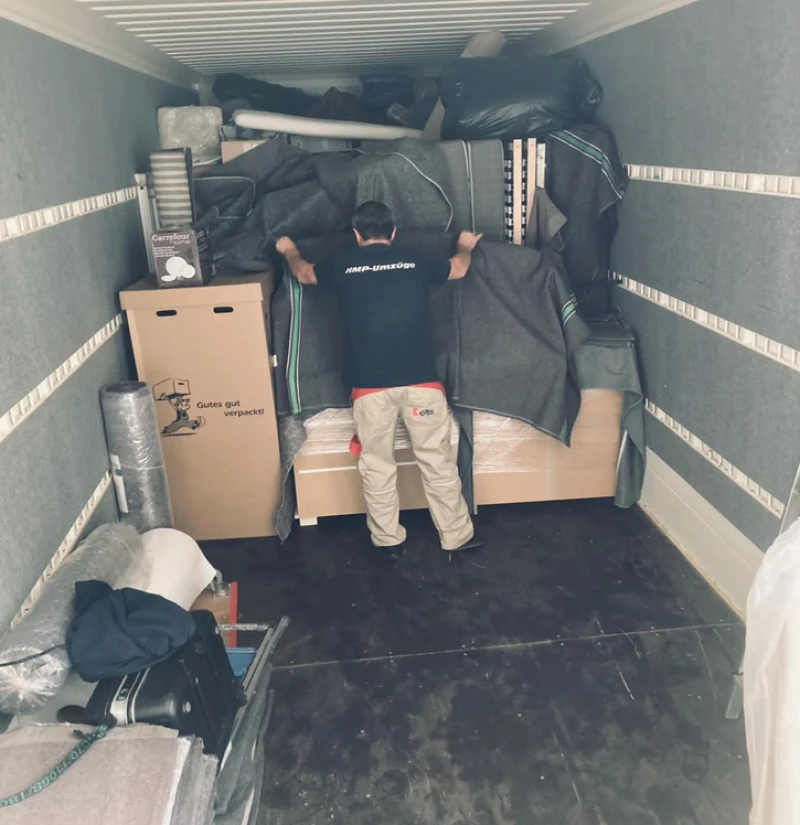 Furniture transports as additional loads, individual transports or regular transports at fair prices can be realized with HMP GmbH at any time.

Experience, training and equipment of personnel and equipment lead to fair prices for furniture transport.

Both the individual transport, the additional cargo as well as total transports are possible.

The moving company HMP realizes your furniture transport quickly and reliably.


If you have any questions about furniture transport, please contact us! Furniture transports reliably implemented with the moving company HMP. Furniture transport, fast and reliable!

We will gladly help you. Please contact us!
HMP Möbelspediteur aus Hamburg
Deutschlandweite Möbel-Transporte von München bis Flensburg
Der Möbelspediteur ist ein wichtiger Bestandteil bei jedem Möbeltransport. Hier sind fünf Vorteile, die die Möbelspedition HMP Umzüge bietet:
Fachwissen und Erfahrung: Möbelspediteure haben ein tiefes Verständnis für die Anforderungen bei Möbeltransporten. Wir haben jahrelange Erfahrung im Umgang mit verschiedenen Arten von Möbeln und wissen genau, wie sie am besten verpackt und befördert werden müssen, um Beschädigungen zu vermeiden.
Verantwortung: Das Umzugsunternehmen HMP trägt die Verantwortung für den sicheren und pünktlichen Transport Ihrer Möbel. Dies bedeutet, dass Sie sich keine Sorgen um die Sicherheit Ihrer Möbel machen müssen und sicher sein können, dass sie pünktlich ankommen werden.
Professionelle Verpackung: Als Möbelspediteur werden wir Ihre Möbel professionell verpacken, um sicherzustellen, dass sie während des Transports geschützt sind. Dies schützt nicht nur Ihre Möbel, sondern auch Ihre anderen Gegenstände und die Umgebung während Ihre Güter befördert werden.
Effizienz: Die Möbelspedition und Umzugsfirma HMP kann den Versand Ihrer Möbel schneller und effizienter durchführen als Sie selbst. Da sie über das notwendige Fachwissen und die richtigen Werkzeuge verfügen, können sie den Job schneller erledigen und Sie können sich auf andere wichtige Dinge konzentrieren.
Kosteneinsparungen: Indem Sie den Möbelspediteur HMP beauftragen, können Sie möglicherweise Kosten sparen, da dieser über die notwendigen Ressourcen und Werkzeuge verfügt, um den Job effizient und kosteneffektiv zu erledigen. Außerdem können Sie sicher sein, dass der Job ordnungsgemäß durchgeführt wird, was zu weniger Beschädigungen und Reparaturkosten führt.
Zusammenfassend lässt sich sagen, dass wir als Möbelspediteur bei Möbeltransporten unverzichtbar ist. Mit seinem Fachwissen und seiner Erfahrung können wir die Beförderung Ihrer Möbel sicher, effizient und kosteneffektiv durchführen.