Move in Germany - Furniture Removal Company HMP
Moving company HMP for your move and address change in Germany
Now NEW: Relocation enquiry "Relocation in Germany" with contactless (virtual) viewing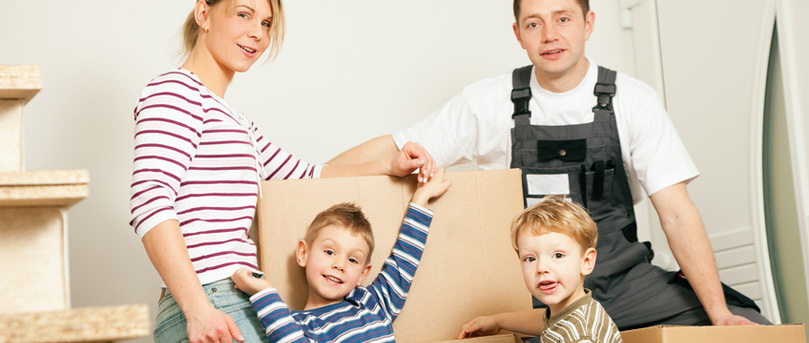 Trust our service
HMP-Removals has specialised for many years in planning and carrying out all steps of a nationwide move in Germany.

Together with our employees, we will carry out your relocation professionally, quickly and at a reasonable price throughout Germany.

Our service spectrum ranges from the actual planning in a free consultation to the final assembly of the furniture or electrical appliances such as kitchen appliances and lamps.

On request, we can also put our team at your disposal for electrical, installation or carpentry work on site.

Depending on your wishes, you can carry out the kitchen assembly, furniture assembly and optimisation of your electrical installations in your new home in Germany.

The extent of the costs depends on the requested removal service (packing service, assembly service).


Other services
We know our way around Germany from Flensburg to Berchtesgaden and from Frankfurt to Aachen. A move from one federal state to another (e.g. Hamburg, Bremen, Bavaria, Schleswig-Holstein, NRW) is reliably and professionally handled by HMP from Hamburg.

In addition to optimal routes, we also know how to organize appropriate planning such as a no stopping zone. Here our service includes both the application and the signposting. The prices (fees) are different for each city and municipality.

Your consultant and removal professional from your moving company HMP are always available for you. Ask for your personal offer for your long-distance move.

Contact:
Just give us a call or write to us.

Use our forms (buttons on the right)

or Give us a call:

(040) 3006 2222

Furniture transport in Germany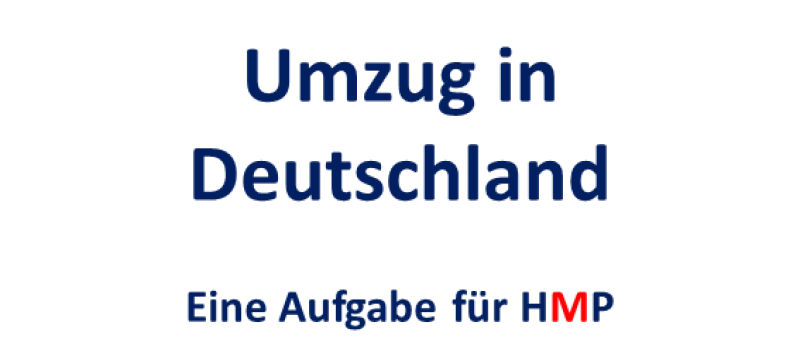 Furniture transports
Remote removals
Moving boxes
Employee relocations
nationwide removals
Moving material
Tips & tricks
Relocation helper Germany
Move Germany:

From collective removals and furniture transport to partial and complete removals, we take care of your nationwide move. This can start, for example, from Hamburg, Berlin, Cologne, Munich, Frankfurt or any other German city.

Please also have a look at our reviews and compare the scope and prices of all services offered by the moving companies. Move professionally in Germany with the moving company HMP - request a free quote now!

We use our trained staff, modern equipment and our knowledge for your relocation, so that you feel at home in your new flat or house in the whole of Germany as soon as possible.

Contact us for your free and non-binding relocation offer!
Removals in Germany with the furniture removal company HMP!

HMP - for the professional move