Jobs at H
M

P Removals
Working in a modern removal company
We are training company and hire the following professions

Working at HMP
The workforce is growing steadily. As an employer, we see it as our duty to ensure an appropriate working atmosphere.

In addition to fair remuneration, this includes a sustainable management culture, further education offers and much more in the moving company HMP.

The headquarters of the moving company is in Appen (Pinneberg) near Hamburg.

Why work for HMP Removals?
Working at HMP Removals is also fun. The tasks are implemented in different teams.During the removals, you get to know the country and its people.Fair payment is a matter of course.Of course, there are many more reasons to work at HMP.
Trust in our employees is a cornerstone of our success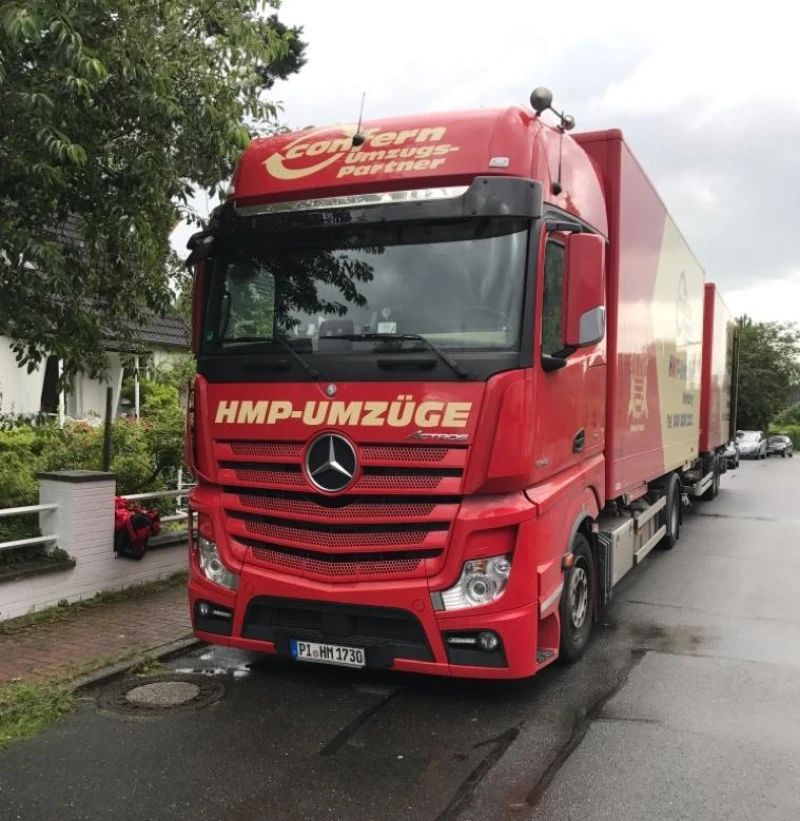 A job at HMP is more than just a job in a freight forwarding company.

In addition to fair pay, we value a good working atmosphere and the personal development of our employees.

Of course, occupational safety and health of our employees are a cornerstone of our company philosophy.

In addition, there are opportunities for team development and personal development (further training). Please discuss details with the personnel department.
Teamwork - with pleasure in performing together. HMP is known nationwide as a reliable employer.


We are currently looking for the following areas / jobs:

- Furniture carrier
- removal men, moving helper
- Truck driver

Working in the modern removal company HMP Removals