Lager to go - self-storage for private and commercial use
The mobile storage box in Hamburg and surroundings

Self-storage in Hamburg with a difference
Store yourself at home • Container storage - Mobile storage • A storage concept by and with HMP removals from Hamburg.

We deliver to you a storage container (about 10 cubic meters).

The container or the storage box can be picked up with our special trailer or put on your doorstep on request.

They then store independently in the container and close it accordingly.

After collection or delivery, we store the container in our own air-conditioned, secure new hall.

During our opening hours, you will always have access to your container. We also gladly transport your goods stored in the container to the new destination.

"Lager to go" - store yourself on site - container handling then handles HMP removals for you.

Self-storage in Hamburg - self-storage with a difference

Store yourself on site
With the self-storage concept from HMP, the warehouse comes to your home. You can pick up your storage space in the form of our mobile storage containers or simply have them delivered. Conveniently and with short distances you now load your goods to your personal storage box (10 or 15 m²).

The storage box is then stored safely and inexpensively in our own warehouse.

If necessary, simply call the storage container again (pickup or delivery service).

With this modern storage concept Selfstorage is easy and cheap in all Hamburg districts (Altona, Bergedorf, Eimsbüttel, Hamburg-Mitte, Hamburg-Nord, Harburg and Wandsbek).

The trick here is that, compared to conventional self-storage, you only need to load the storage items once during storage and retrieval.

Then we transport the filled box directly into our warehouse. If required, you can request the stored boxes at any time.
Store yourself on site in our mobile storage box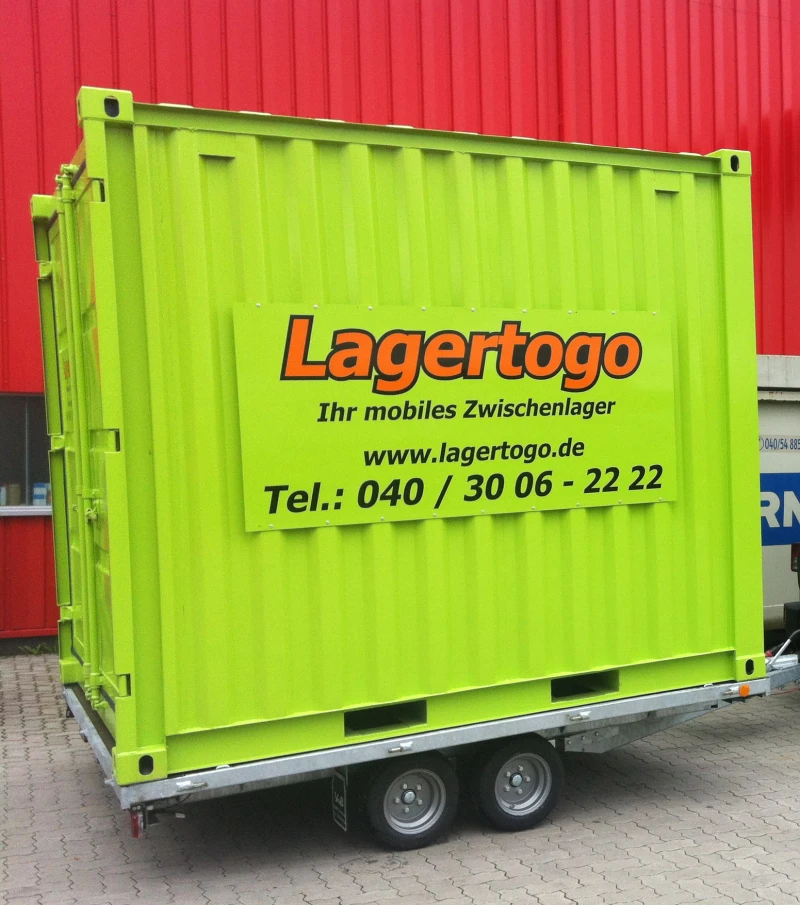 Mobile storage
Store once
Temporarily flexible
Always available
All sizes can be realized
Storage space adaptable to requirements
Storage for private customers as well as trade / companies
Lager to go is flexible and customizable
"Lager to go" is a concept for storage for private and commercial use.

With this modern storage concept Selfstorage is easy and cheap in all Hamburg districts (Altona, Bergedorf, Eimsbüttel, Hamburg-Mitte, Hamburg-Nord, Harburg and Wandsbek).

More interest and questions about storage space in Hamburg? Contact us!

Stock to go - a self-storage concept of HMP removals
Self storage - motives and occasions
Lack of space
Renovation / refurbishment
Relocation / Move
Innovative and favourable to your advantage
Advantages of self storage
Flexibility - timing of storage
Relocation of the container possible
Save costs
Self-storage - popular and easily implemented