Car transport - national and international
We transport your car in Germany, Europe and worldwide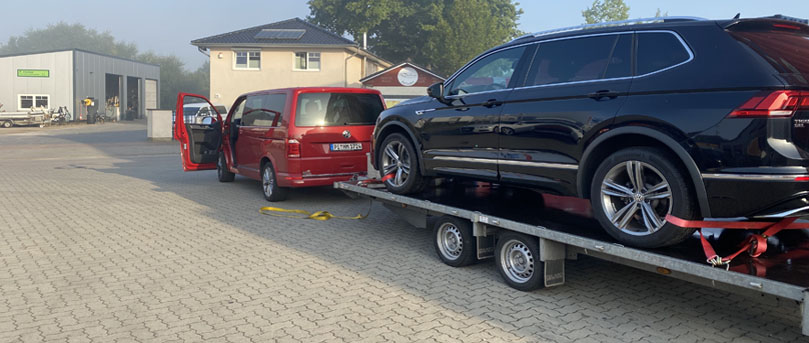 Car transport in the EU
The removal company HMP from Hamburg transports your car safely from A to B.

These transports are carried out on special trailers.In Germany and within the EU these transports are easy to implement, because the regulations (import regulations) are easy to implement here.

We pick up your vehicle from the named starting point, load it up and bring it to the desired destination.

If you would like to have your car transport safely implemented, please contact us.

We offer safe vehicle transport on a trailer or overseas also in a container.

Worldwide transport by motor vehicle
For international and worldwide car transports, the transport permit (import and export regulations) must be observed. We will be happy to assist you with this customs clearance.

For overseas transports, containers are also used. Here your vehicle is reloaded into one of these containers and then shipped. We can also handle changing types of transport for you.

You can relax and then pick up your car e.g. in the USA, South Africa or Australia.
Competence in motor vehicle transport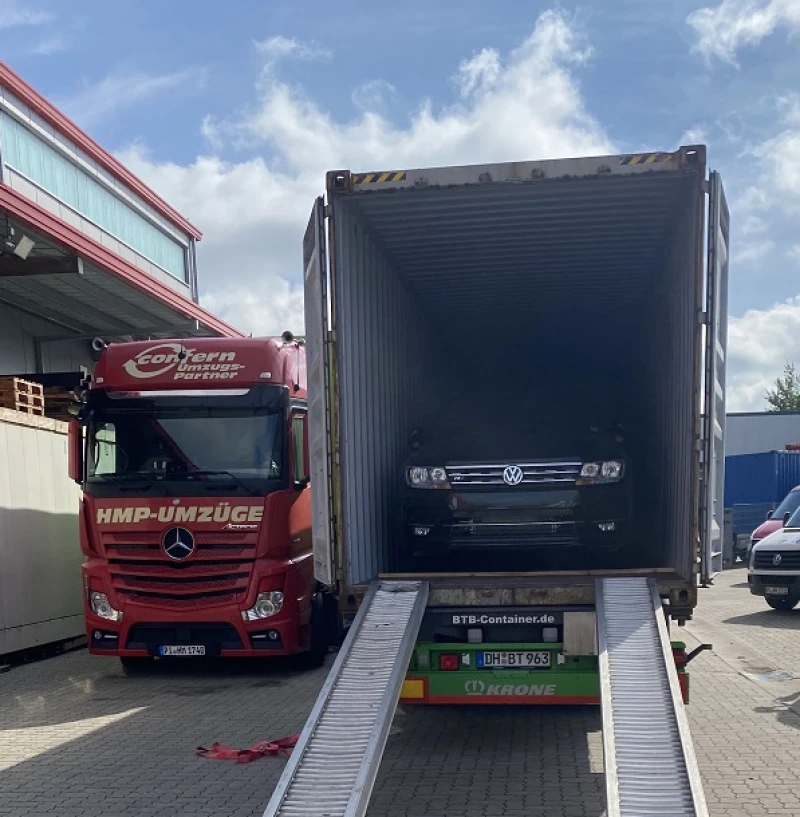 Advantages when transporting with HMP:
You save time and money
shortened transport routes
You save the trip to the new place
Cheap car transfer
International car transport (Car Shipping)
Classic car transport
Favourable offer + reliable services
Removal company near me - digitally, distance hardly matters
Furniture removal company HMP from Hamburg
Particularly in the case of long-distance moves, it is often the case that a car or motorbike has to be moved as well. HMP is the right partner for this.

Contact us and we will be happy to advise you and find solutions for this task.