Kitchen transport - on request incl. assembly service
Transport and construction of washing machine, stove, dishwasher etc.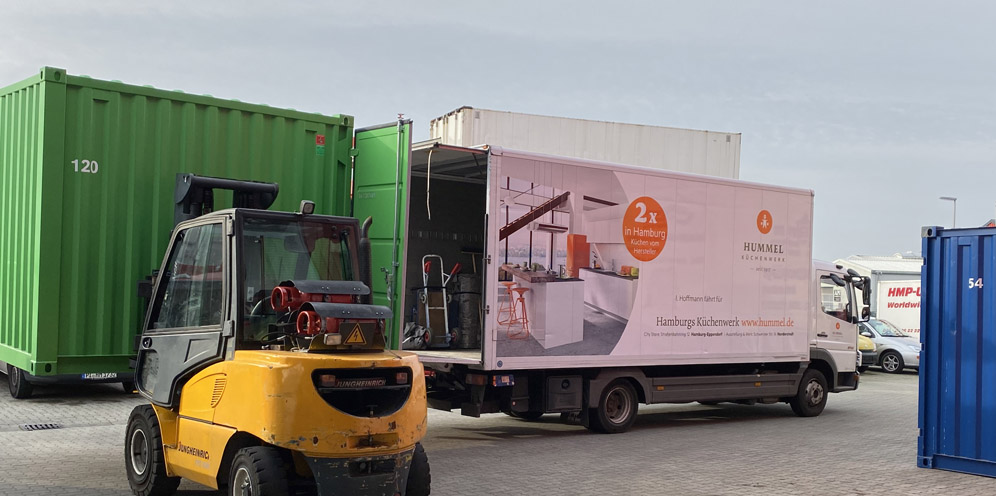 Kitchen relocation
A kitchen transport should be planned exactly and professionally implemented, since many things must be implemented before, during and after the transport.

It requires many professionals who are familiar with the installation and the necessary electrical equipment.

In addition to a well-trained transport team, HMP GmbH also has a team of carpenters, electricians and other specialists who are involved in a kitchen transport. This ensures a perfect disassembly and reassembly of your kitchen and safe transport.

Due to our large fleet of vehicles we can reliably realize kitchen transports of any size.

If necessary, you can store individual kitchen parts with us, if you have too little space at the new domicile.

In addition, our electricians can take into account the changing conditions during installation and modify the fitted kitchen to their liking, if necessary.

In particular, in electrical devices or in inflow or outflow of water öfers times necessary.
Service when moving a kitchen
Professional dismantling of kitchen elements and kitchen appliances
Smooth loading and unloading by means of external lifts
Trained staff (packer, furniture carrier)
Professional transport of the equipment (stove, washing machine, dishwasher, etc.)
No parking zone for loading and unloading if necessary
Professional construction of kitchen elements and appliances
Upon request, connection and installation of your technical equipment.
Insurance for all transport goods
Kitchen transport with HMP - fast, cheap and reliable
If necessary, we request a no-parking zone in front of your home for unloading, so there is enough space on the day of delivery.

Thanks to our technical possibilities, we can also transport very large fitted kitchens by means of an external elevator into the new residential building.

No matter if you want to have a small kitchen or a very large fitted kitchen transported from A to B, we have the right solution for you.
What does a kitchen move cost?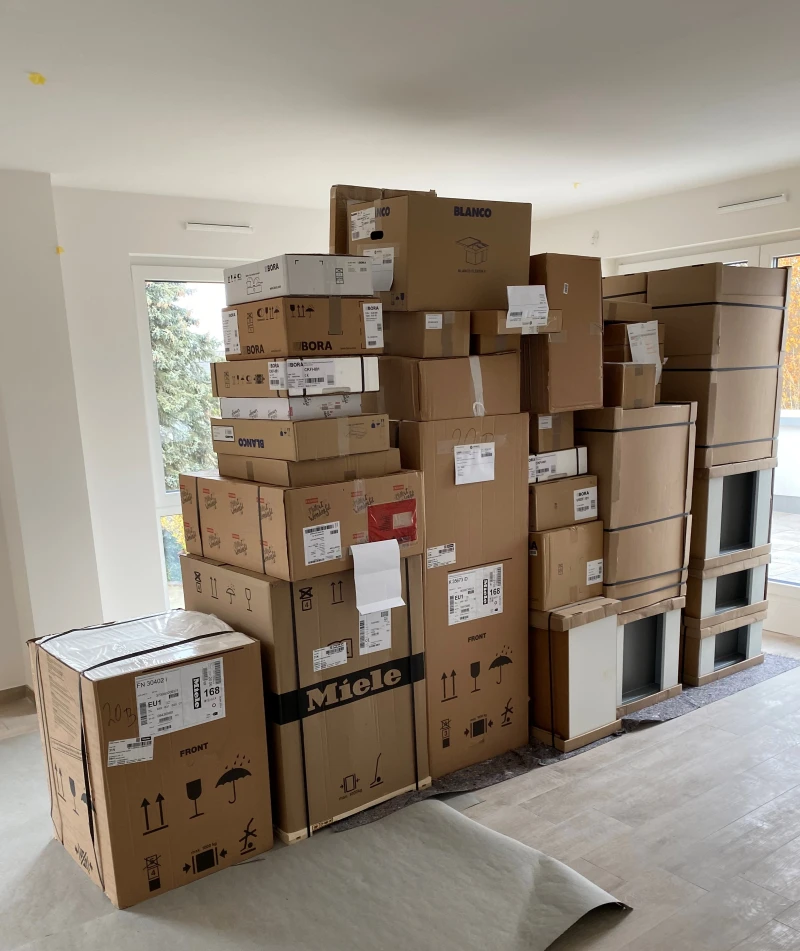 If, in addition to the transport, professional dismantling and set-up as well as the corresponding installation are to be carried out, this must be planned and calculated precisely.
If necessary, the addition of an installer (Configuration Service) is necessary for installation and installation.
Talk to us and we will quickly determine the service level of your kitchen move and you will receive a fair offer as soon as possible.
In narrow cities, a
no-stopping zone
is often required for delivery companies.
You can easily apply for this with us online or by mail for places such as Hamburg.
If you have questions about a kitchen transport (if desired incl. assembly service / installation service) or would like to receive an offer, please contact us.

We advise you in detail about our possibilities.