Furniture storage with H
M

P
Storage for your furniture - safe, dry and reliable.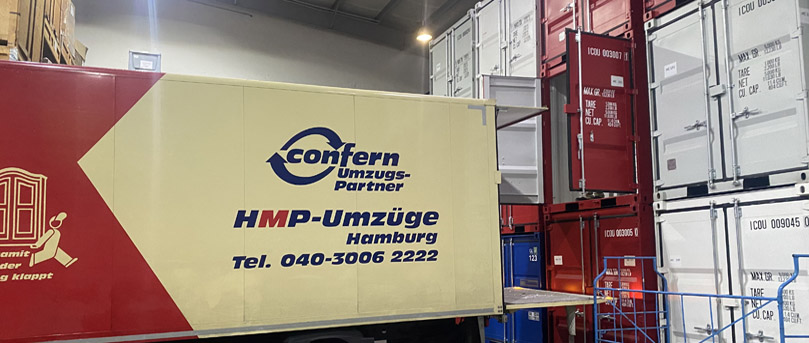 Duration of storage
At HMP you can store your furniture in the short, medium and long term.

Short-term storage is e.g. the case if you already had to move out of your apartment but the new one is only ready for occupancy in a few days or weeks.

In the case of a medium-term storage of your furniture or surplus pieces of furniture, for example, you have a stay abroad of several months and have vacated your accommodation during this time.

In the case of long-term storage, there is still a specific target date for when you want to dispose of your furniture or your moving goods again.

We have a suitable offer for all three options. Contact us.
Type of storage
With us you can store individual items but also entire moving boxes made of wood or our special moving containers for self-storage. Large container storage is also possible.

When storing furniture, make sure that the cardboard is properly packaged. You can also get suitable packing material from us. Of course we also offer a packing service (pack, unpack).

Our warehouses are air-conditioned and monitored by security technology.
Pick-up service for storage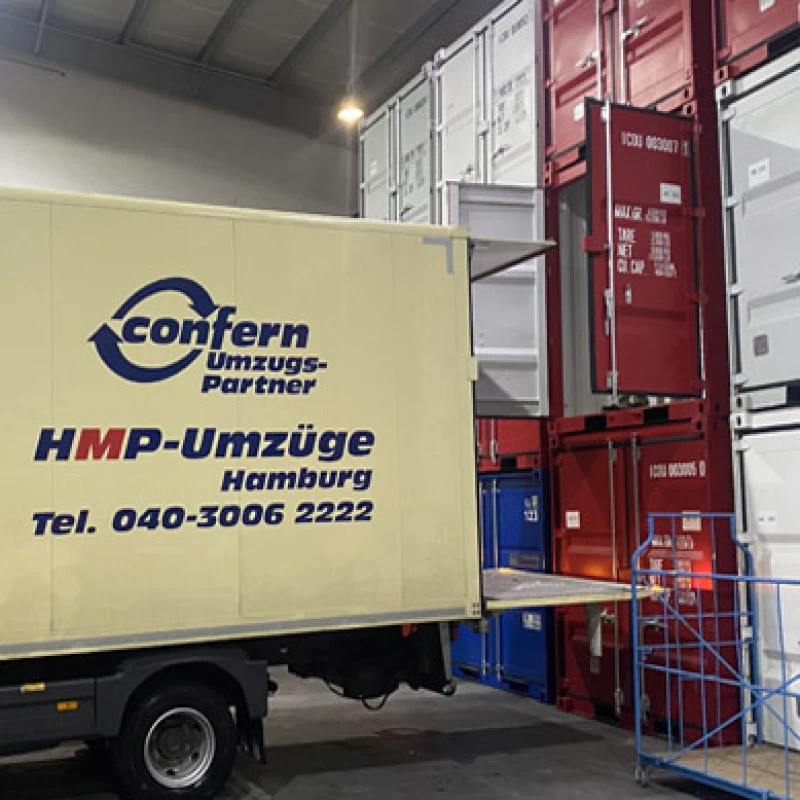 Storage of individual pieces
Packing material from the professional
variable storage period
favorable conditions
Storage and warehousing of furniture and inventory
reasonable price for furniture storage
create space at home
Heated and secured storage area
to rent at short notice if required
Selbstlagerung / Self Storage möglich
Our pick-up service relates to both individual pieces of furniture and our special containers for self-storage.
When clearing out and dismantling your flat, you can use us for both disposal and storage.
Talk to us about this.