Stop zone Hamburg - simply order online
Reserve free parking spaces for the removal van online.
Apply stress-free and online through us for a no-parking zone incl. official permit. We also put up the signs to fit.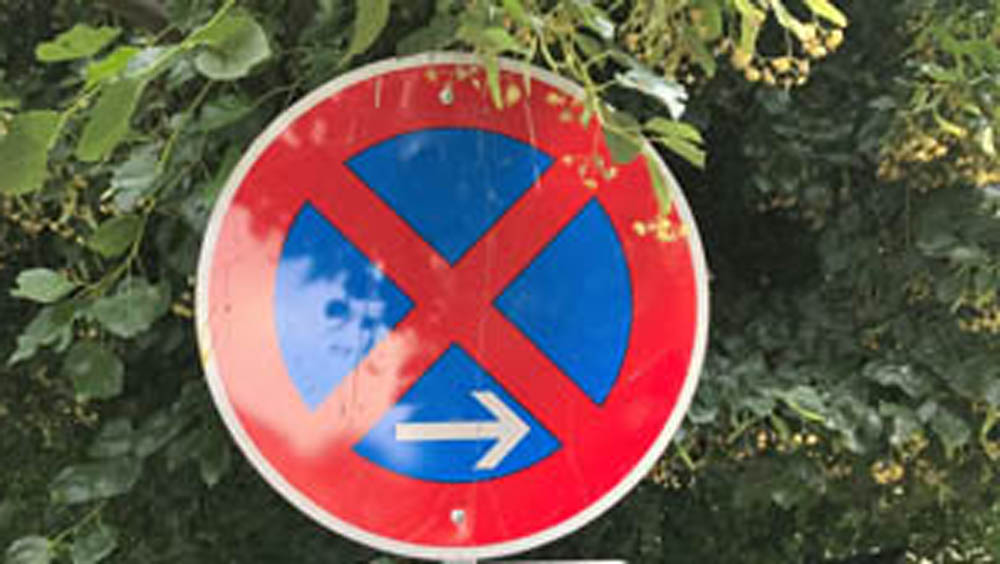 Application for a no-stop zone / HVZ
The advantages of a no-stopping zone (HVZ) are obvious, because a parking space shortage is a daily occurrence, especially in cities and urban centers.

At HMP you can order a no-stop zone for all communities in Germany online. This ensures that enough space is available for your removal van on the day of the move.

Further advantages of a no-stop zone (HVZ) are:
Short paths during loading and unloading
- Save time
- save forces
- allow concentration on the essentials

Short ways to move save time and energy! Put your moving car together optimally for your move.

Order now a stop or a no-hold zone (HVZ) in just a few minutes online. The prices for a no-hold zone vary minimally, depending on the municipality or city (for example Berlin, Munic, Frankfurt, Stuttgart oder Cologne).

Their partner for the installation of the no-stopping zones HMP from Hamburg has been putting up the no-hold signs for years, taking over the application and also removing the no-show signs.

Hold ban online for a fixed price!

Moving signs incl. Official approval
Order online via our form your no-stopping zone (colloquially also called Parkverbotszon.).

After we have received your order, we take care of everything else.

Please note that as a rule the HVZ must be applied for at least 3 working days prior to installation so that all formalities can be clarified with the respective municipality.

The necessary information is important for the necessary length of the no-parking zone so you do not overpay. Especially the length of the respective moving transporter is important.

We are happy to advise you on our vehicle fleet and find the right moving vehicle for you from our extensive fleet.

Here you can order a no-hold zone at the point of departure and destination for a reasonable all-inclusive price, including all official permits and formalities.

If you have any questions about a no-hold zone HVZ, then contact us.

We're here to help!
When loading and unloading park on your doorstep!
Price example no parking zone
A simple HVZ from 109 EUR (incl. VAT) e.g. in Hamburg

Setting up a no-stop zone up to approx. 20 m in length incl. Delivery, set-up and dismantling, pick-up, set-up time and sign rental up to three days.

Simply apply for an online stop zone including signposting.

The payment is convenient and without risk on account. We are happy to answer your questions at +49 - 41 01 - 856 560.
Order or apply for a no stopping zone (HVZ) online
If you would like to order a no-stop zone (HVZ) or have any questions, please contact us.