Professional industrial relocation with HMP
Moving plants and machinery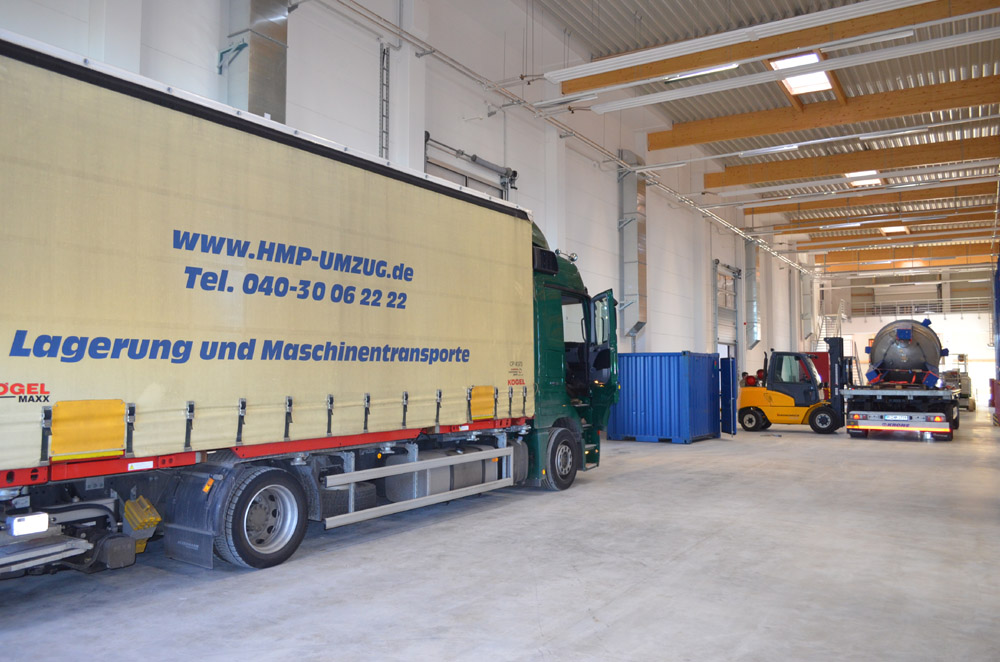 The challenge of industrial relocation
Industrial relocations (change of location) often have challenges that overwhelm many forwarding companies.

When industrial plants move, people and materials are extremely demanding.
Management and logistics
When transporting heavy equipment, important permits must be obtained, so that the heavy transport easily reaches its destination.

In addition, industrial relocations require careful planning and literal implementation of each item.
Why you should carry out an industrial relocation with HMP?

Experience with industrial relocations
Transparency of prices and offers
Motivated team
Professional business relocation
If you have any questions about an industrial move (e.g. relocation of production facilities), please contact us. We're here to help!