Company move with H
M

P removals
Precise relocation of your company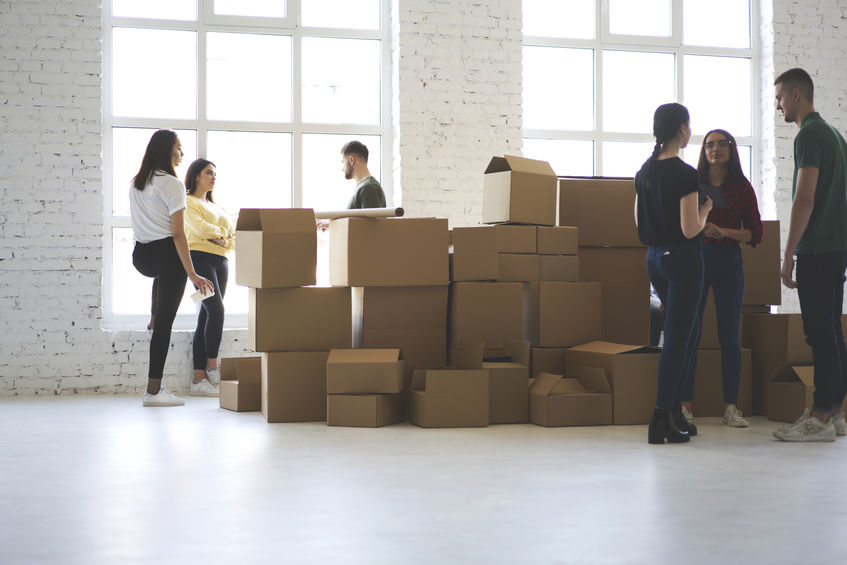 Competence in company relocations
If you are planning a company relocation in your company, then we need all necessary key data.

We will then send you a non-binding offer that will take into account all factors of your company move. Our company has all the services in the portfolio, from the moving box to the dismantling and construction of your network.

Company or corporate relocations are often very complex and multifaceted.
HMP is your company for the move
In order to be able to react quickly, we work according to a predetermined plan.

Here we have clear timelines, which we use for the company relocation.

If you have any questions about a planned company relocation, please contact us by phone or mail.

Office and relocation successfully implemented with HMP moves!

Services company relocation:
Individual advice
Non-binding quotation
Furniture montages
Carrying out all packaging work (on request)
Mediation of craftsmen
Environmentally friendly disposal of cardboard boxes and packaging material
Einlagerung von Akten, auf die Sie jederzeit Zugriff haben

Professional shredding
Outdoor elevator, exterior elevator, furniture elevator
Company relocations in Hamburg and nationwide
gute und faire Angebote zu einem attraktiven Preis
HMP Umzüge offers you services and service for your company relocation from a single source.

JEvery company move is different. Sometimes the relocation is in the same building or even the operation is being built in another country. Similarly, there are very different requirements, e.g. the IT infrastructure is being moved or rebuilt. Especially company removals often include goods that are particularly heavy or bulky. Here, the equipment of the removal company is decisive.

All these tasks should be thoroughly discussed in advance, because this ensures lasting success! Your company relocation is competently and successfully implemented by HMP

Contact us for company relocations in Hamburg and all over Germany.